Customer Reviews
Anonymous

United States
02/18/2022
Great product
I'm giving this a four star, the product it's self it great and works as intended but you can only put the pouches and accessories from GMT on it. I tried putting multiple different type of molle pouches on it and they don't work. Other than that it's a great product and hold my rifle securely to the seat back.
Anonymous

United States
07/24/2021
Phenomenal Locking Rifle Rack
It was a great gift for my son-in-law. He absolutely loved it and installed it so easily.It looks fantastic and does exactly what it says in the description. I will probably buy one for my grandson when the time comes.
07/12/2021
RMP is decent, RMPX is the way to go
I bought the rmp kit with rifle lock. I found the rmp to be way too flexible. The flexing caused damage ti my rifle stock from the aluminum part being sharp as hell and flexing all over the place. I bought the RMPX. Its a world better. The price difference is worth it.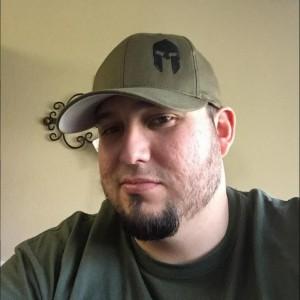 JP
Justin P.

United States
03/29/2021
Top Notch
The product offered by GMT is one of the best, top notch products I have seen during my 18yrs of LE experience. This coupled with the reasonably priced options, makes it a MUST for any patriot and/or plain clothes, UC operator. As you can see all my gear fits great and I love the helmet rack. I've made sure to refer all my colleagues to GMT as we do a lot of plain clothes work and have large and hard to access trunk safes. The options by GMT make things seamless and accessible on the fly, during the high pace of an operation. Hats off to GMT!
Anonymous

United States
02/16/2021
Trend Setter
I'm very pleased with the product. It gives me a practical, worry-free means of carrying enough defensive gear in the event something goes awry. Doing arson investigations and medical examiner investigations for an off duty side gig has me working out of my vehicle a lot, so this was perfect for me. Shared with one of our local Upfitters, and he was impressed and interested in it for his customers as well.
Net Orders Checkout
| | | | |
| --- | --- | --- | --- |
| | | Subtotal | $0.00 |
| | | Shipping | |
| | | Total | |
---
Shipping Address