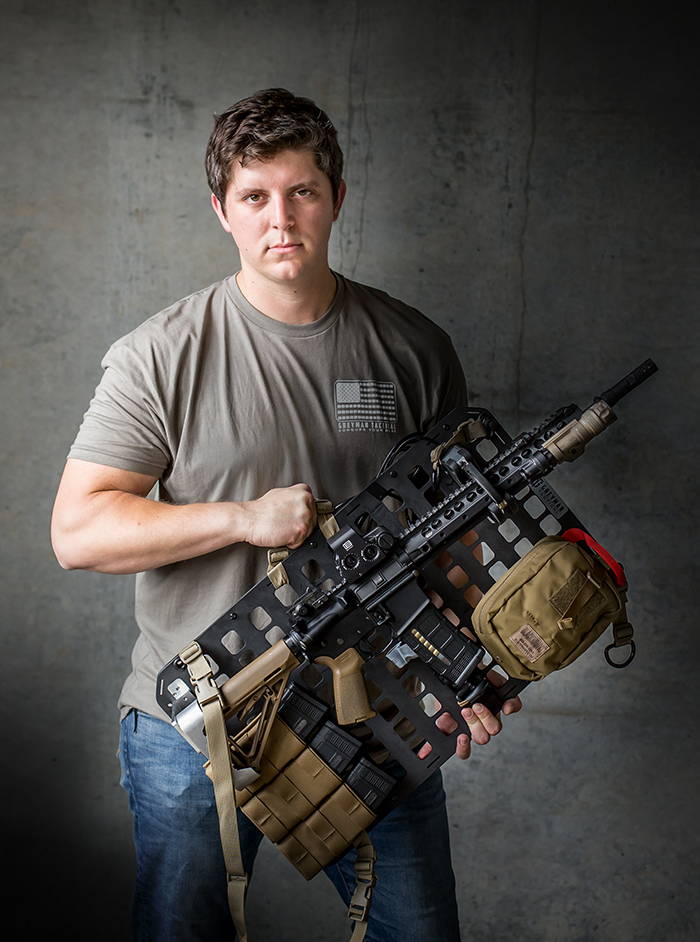 In 2012, I lived in an area where I preferred the contents of my personal gear to not be known. I carried a nondescript commuter style backpack and wanted the ability to organize EDC type gear. Not finding a suitable option, I decided to adapt the traditional MOLLE style grid and designed my first Rigid MOLLE Panel™ to insert into any backpack with a 15" laptop sleeve.
  After receiving interest in the Rigid MOLLE Panels™ I had made for my own gear, I decided to launch a basic website in 2014 to begin selling them. I worked with local manufacturers from my home state of Louisiana as the demand for expanding the range of RMP™ sizes quickly increased. We performed extensive testing and evaluations in the most adverse and demanding conditions. We then incorporated customer feedback to optimize performance in creating a dependable organizational platform.
  The RMP Series™ has since been utilized by federal, state and local law enforcement agencies - specifically the DOS, DOJ, DHS, FBI, USMS, USBP, NYPD and LAPD to US Armed Forces including the US Army, USAF, USN, USMC, USCG and USSOCOM - with implementation in missions assigned across Afghanistan, Iraq, Syria and surrounding areas of operation. As a result, the RMP Series™ has yielded over 1,000 Five Star Reviews in our efforts to make critical gear quickly accessible.
  It is my ongoing passion to serve the prepared citizens, outdoorsmen, Law Enforcement, First Responders and Armed Forces community, and I look forward to continuing to create gear that enables you to perform at the highest standard.
- Paul Capdepon
GREY MAN TACTICAL™ CEO
  Grey Man Tactical™ is committed to providing high quality tactical equipment, specializing in the RMP Series™. Our patented RMP [Rigid Molle Panel]™ is designed for ultimate efficiency in conquering your gear.
  Engineered to equip your vehicle, backpack, case and safe, we have the RMP™ organization to propel your lifestyle. Made in America, each RMP™ is created with a focus on quality craftsmanship and high endurance materials.
  Our RMP Series™ is built of HDPE - a durable, sag resistant High Density Polyethylene. For extra strength and rigidity when carrying heavy loads, our 15.25 X 25 Heavy Duty RMP is injection molded with GRP - Glass Reinforced Nylon Polymer. Built for any mission, even under harsh conditions, our weather resistant, non-corrosive RMP Series™ sustains pro-performance in all environments.
| MOLLE PANEL FEATURES | RIGID | CLOTH |
| --- | --- | --- |
| MOLD + MILDEW RESISTANT | ✔ | ✘ |
| FIRE RESISTANT | ✔ | ✘ |
| RUGGED DURABILITY | ✔ | ✘ |
| HEAVY LOAD BEARING | ✔ | ✘ |
| SAG RESISTANT | ✔ | ✘ |
| HARD MOUNTING ABILITY | ✔ | ✘ |
| PERIMETER HOLES FOR HARD + SOFT FASTENING | ✔ | ✘ |
| PERIMETER SLOTS FOR CUSTOMIZING STRAP FASTENING | ✔ | ✘ |
| AMERICAN MADE CRAFTSMENSHIP | ✔ | ✘ |
Patented RMP [Rigid MOLLE Panel]™ grid design
Organizational platform for critical gear
Consistent positioning of critical gear enables quick access
Universal MOLLE compatibility
Weather resistant, non-corrosive build
Load-bearing, sag resistant construction
Durable high performance Polymer build
RMP Backer Plates Series™ enables seamless hard mounting of gear
40+ RMP™ models engineered to equip your vehicle, backpack, case + safe
Standardized sizing fits all applications
RMP™ can be quickly reorganized or interchanged for next task
1" slots for RMP Carry & Pull Handle™ and fastening
.25" perimeter holes for paracord and screw fastening
Hand-finished, American made craftsmanship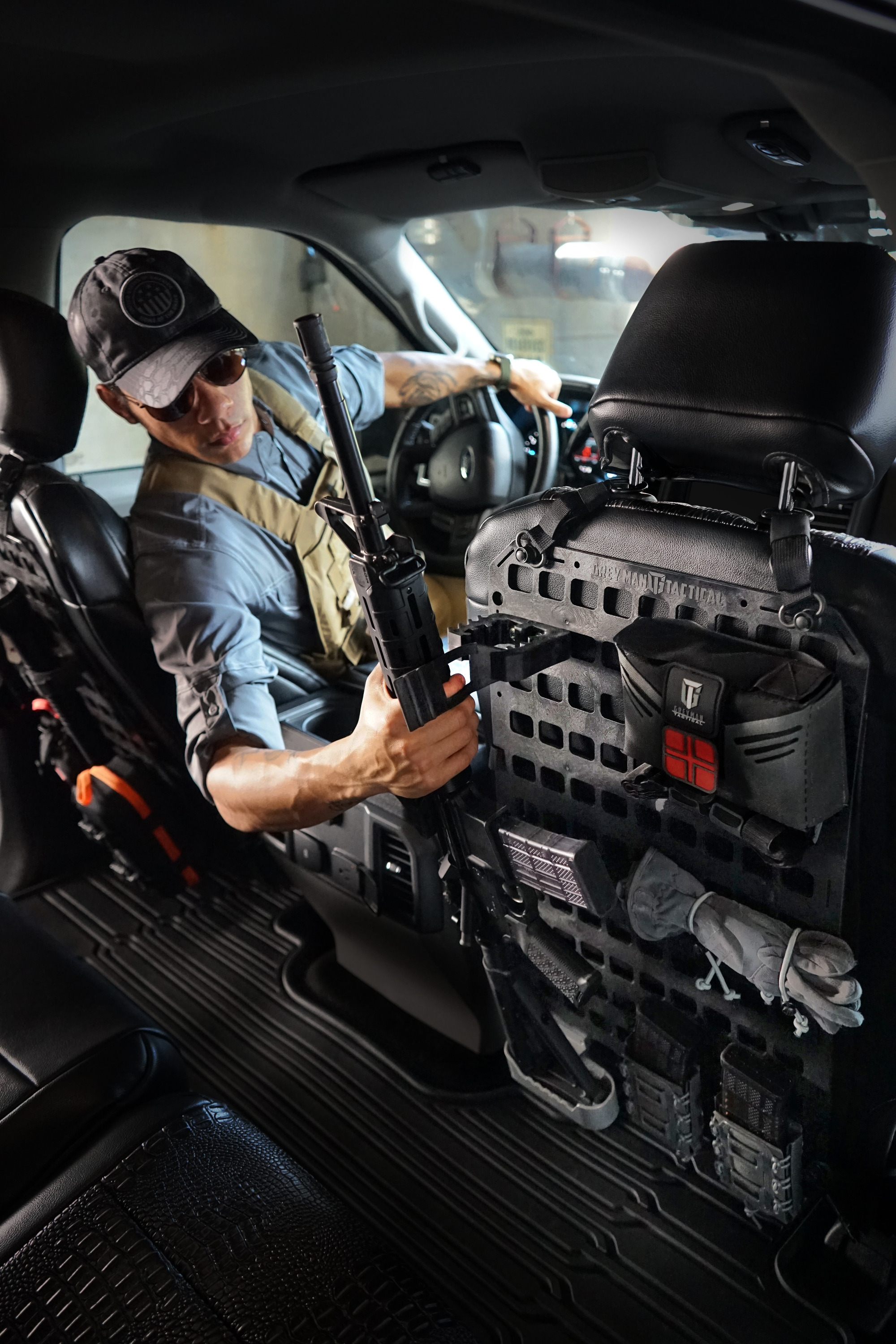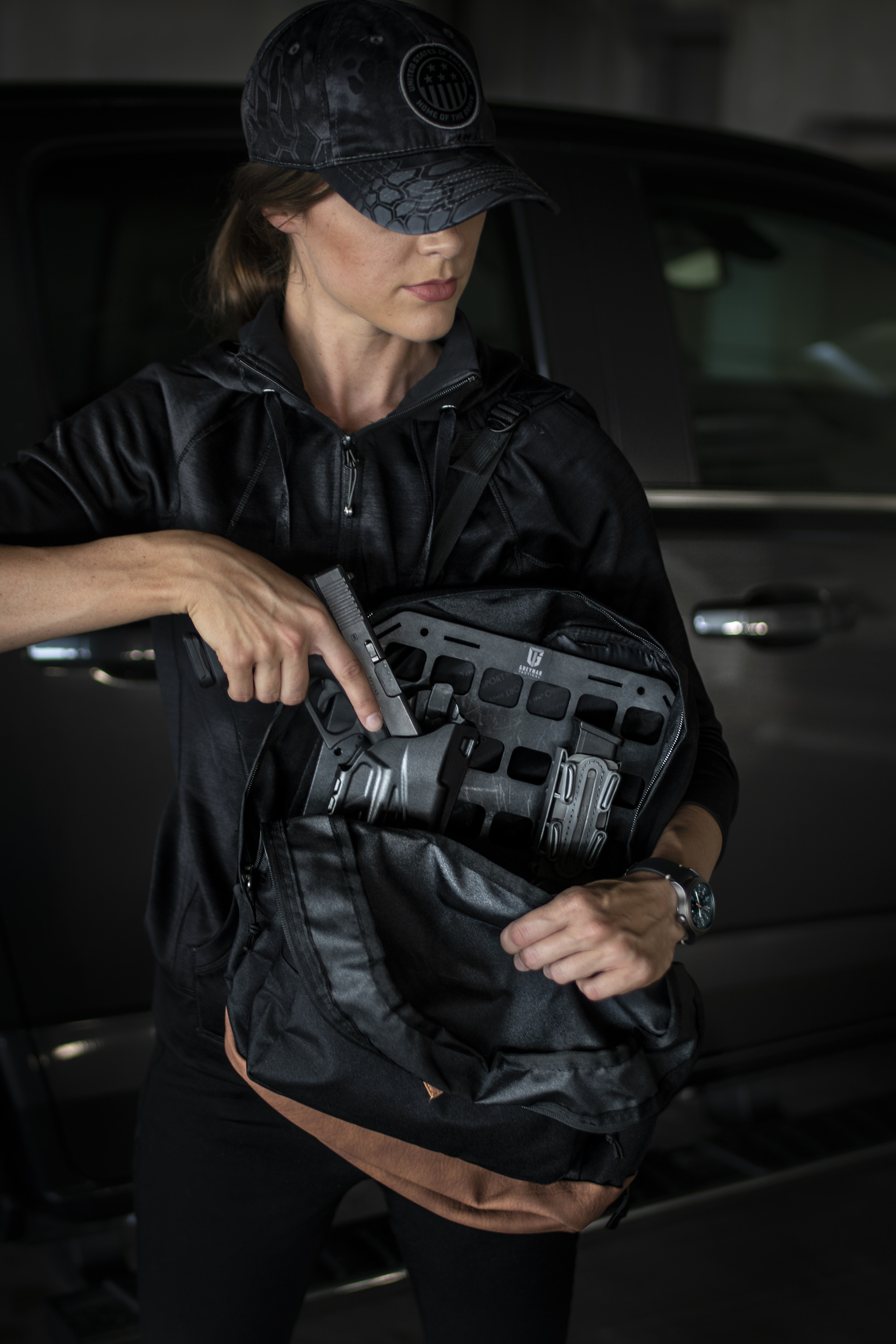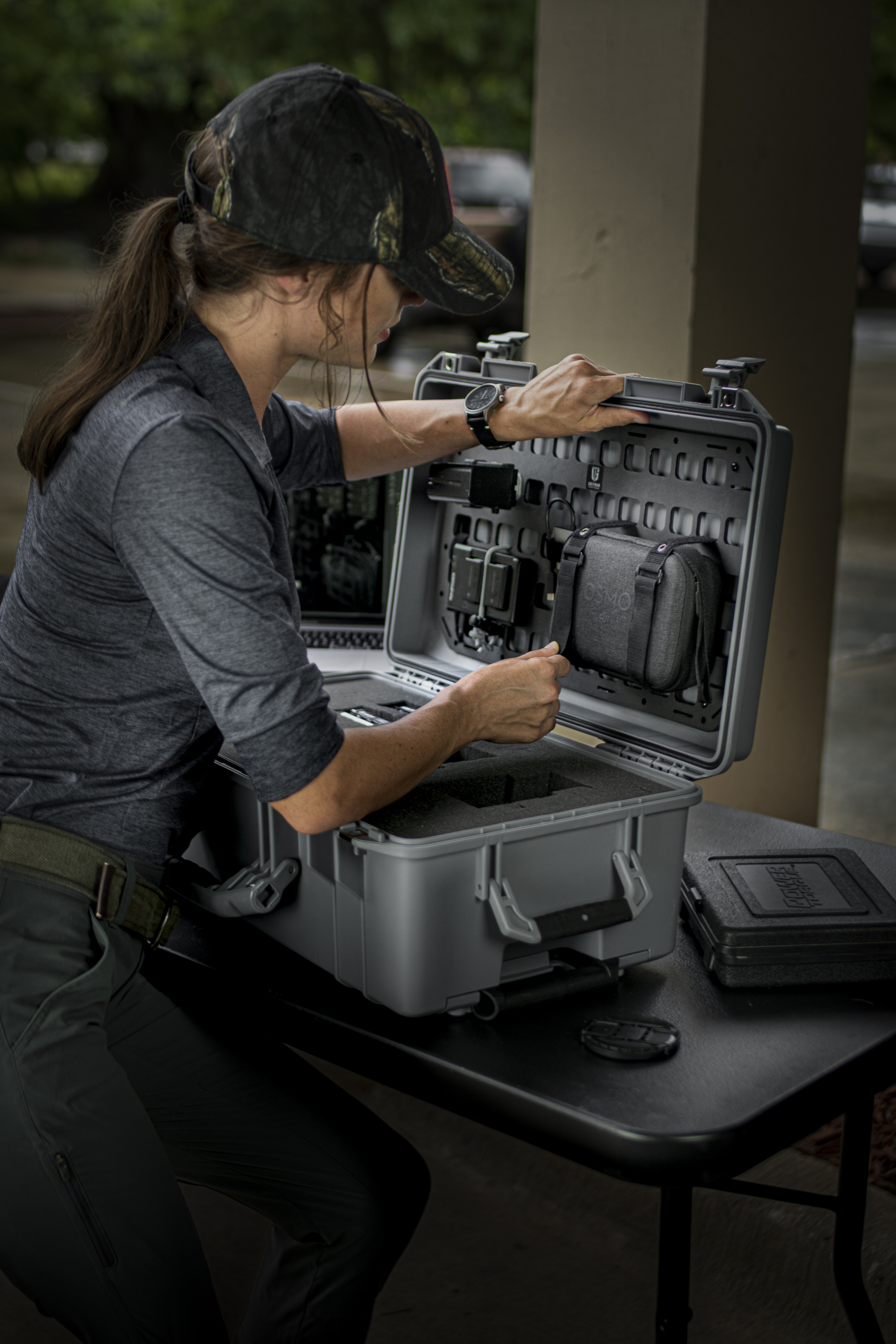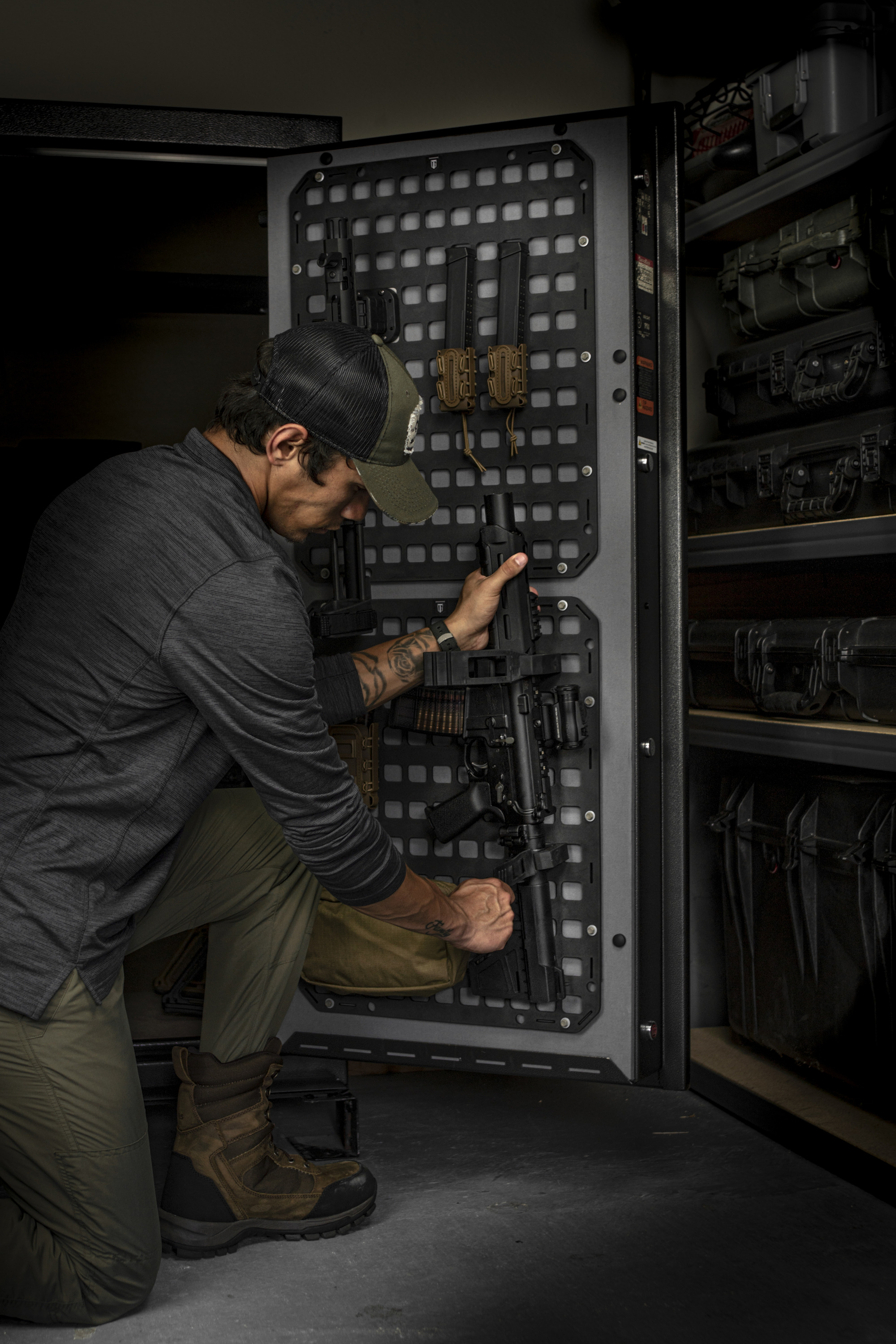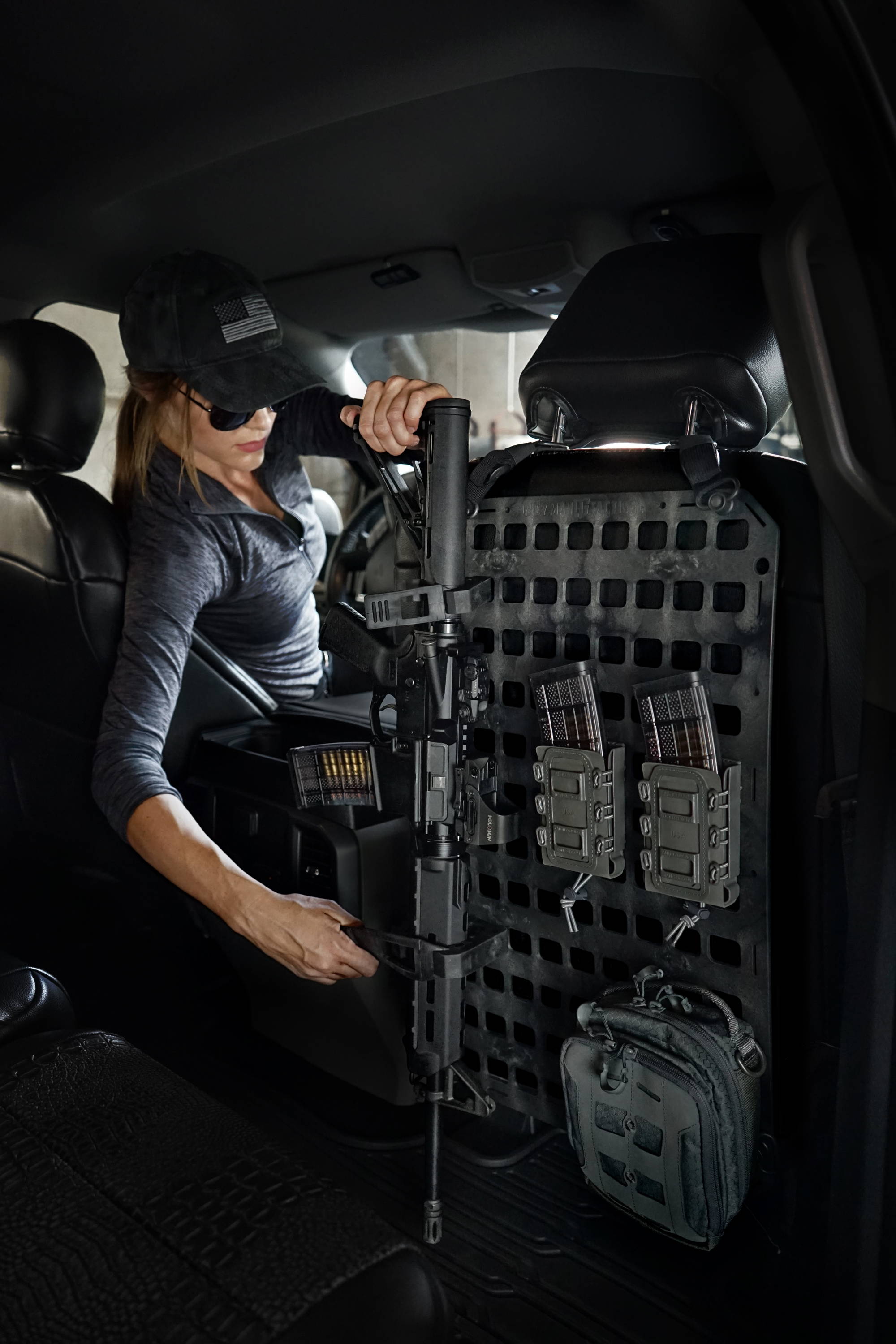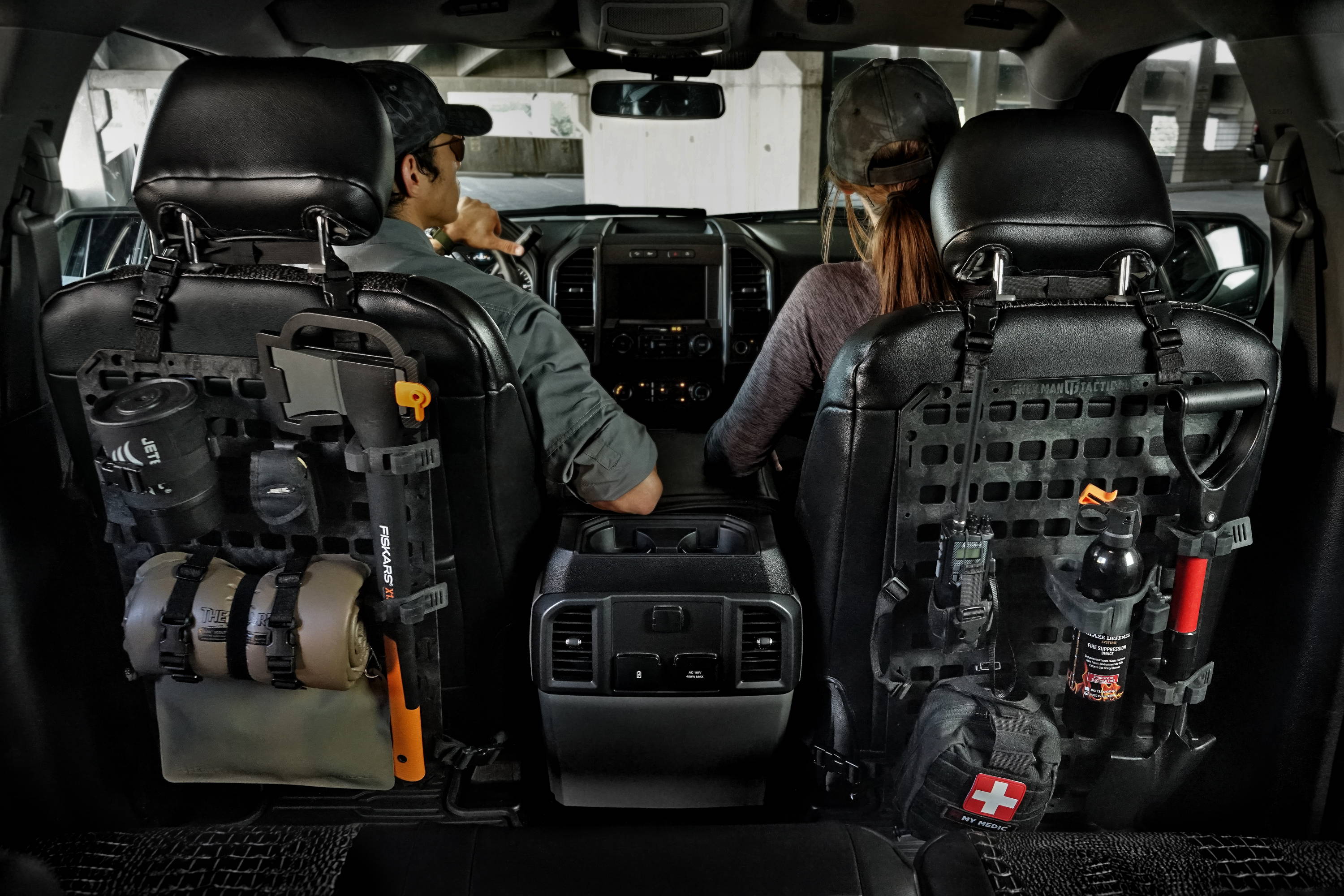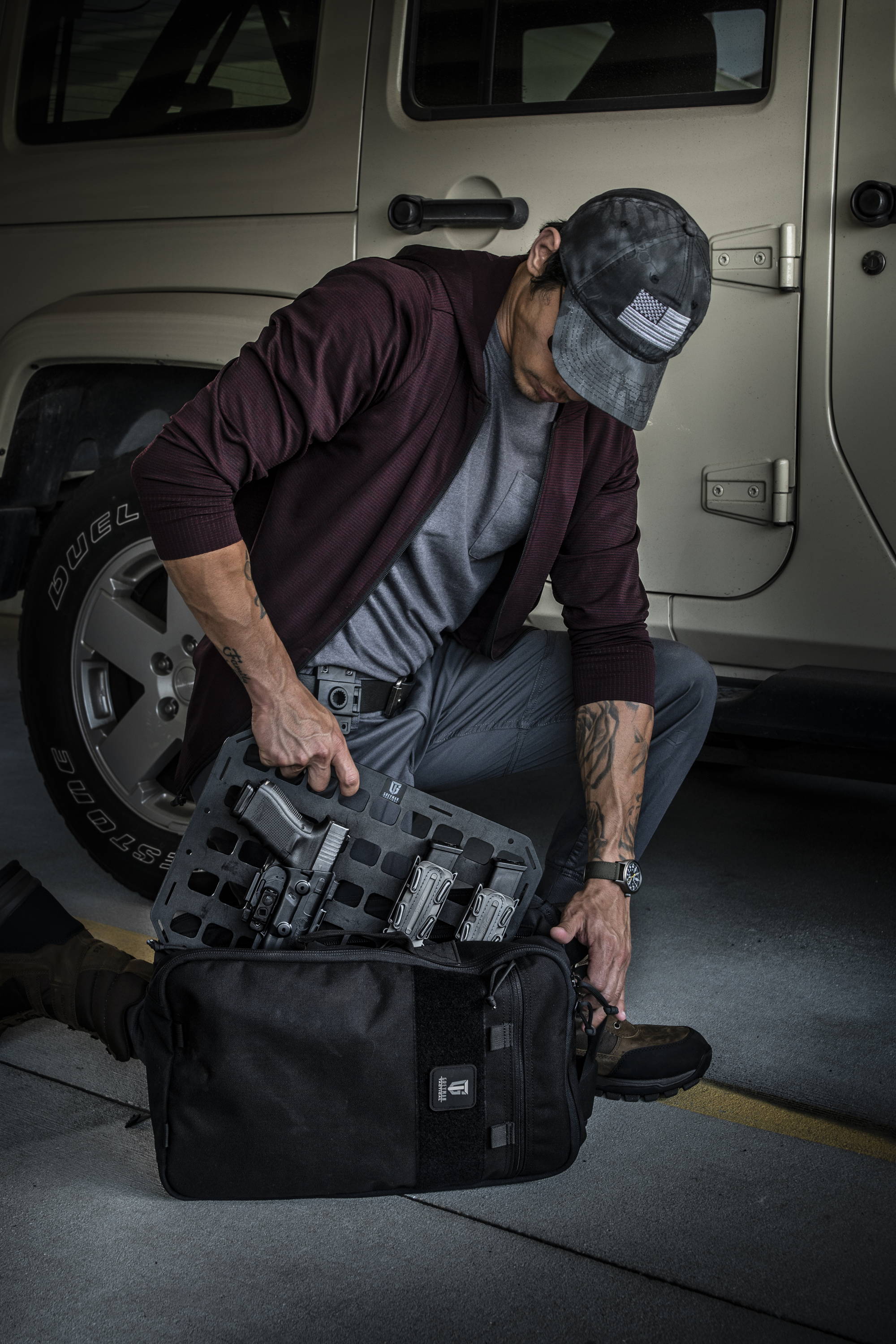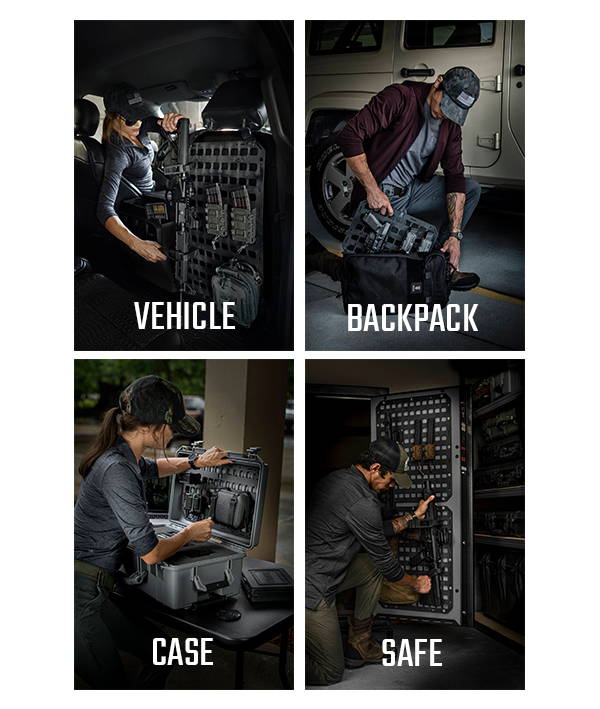 ---
OVER ONE THOUSAND ★★★★★ PERFORMANCE REVIEWS
---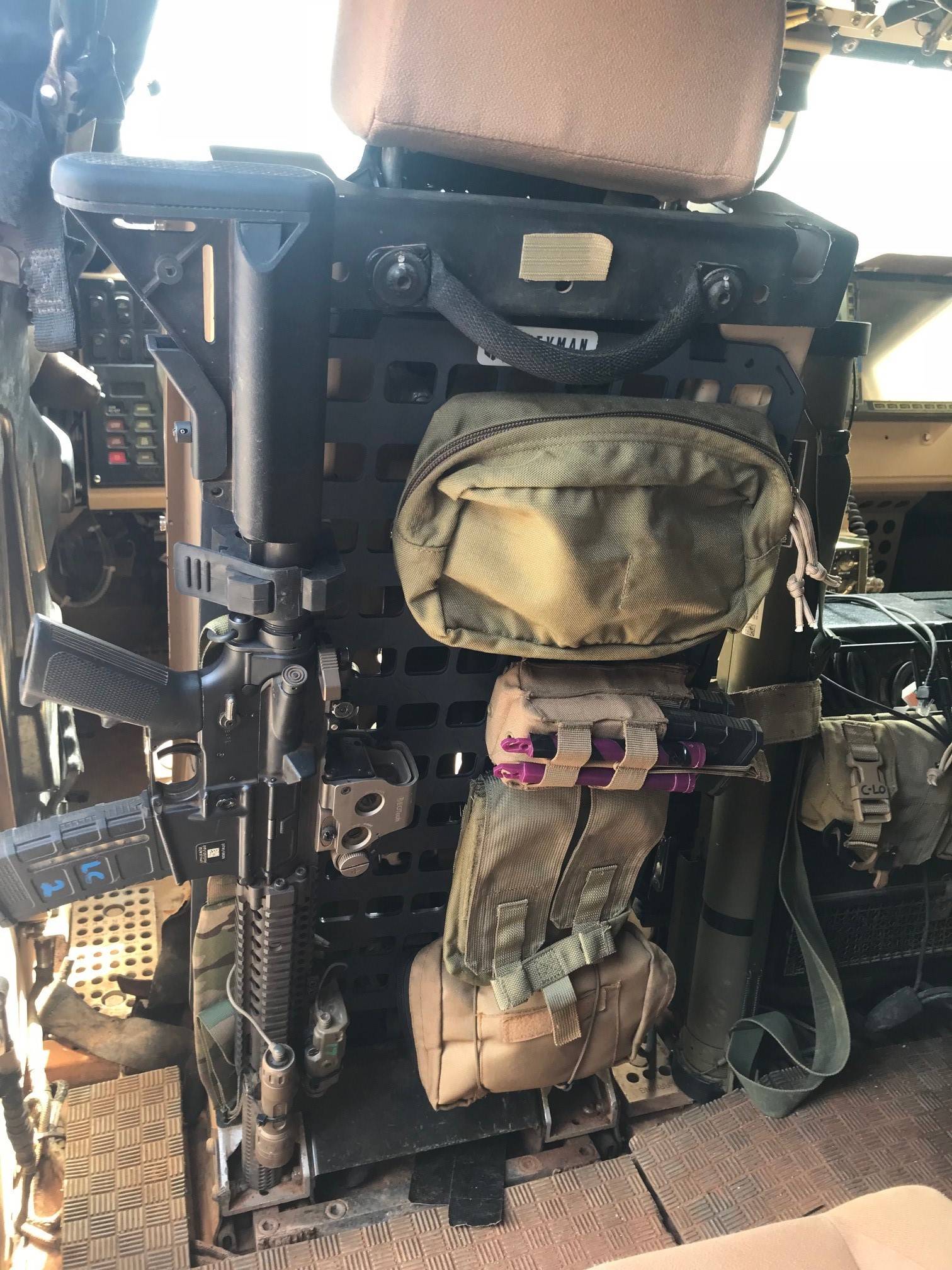 Holy cow do the RMPs™ save us a TON of space. Easily the best thing we've put inside the M-ATVs. We get more gear in there without having to sacrifice space.
-Verified Buyer, US Army M-ATV Utilization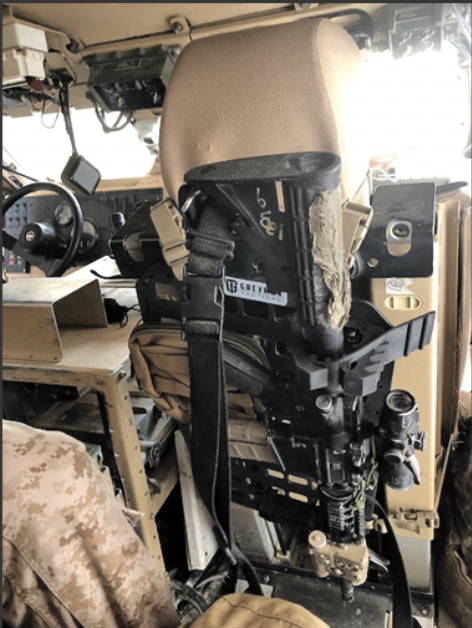 We ran the RMPs™ on the last several missions and they worked perfectly. By mounting my gunner's M4 to the back of my seat, it allows him quick access to his gun if needed and frees up room for him to sit. I am going to pass this along to higher ups to see about getting more of these for the other vehicles.
- Cameron, US SOCOM Combat Deployment - MRAP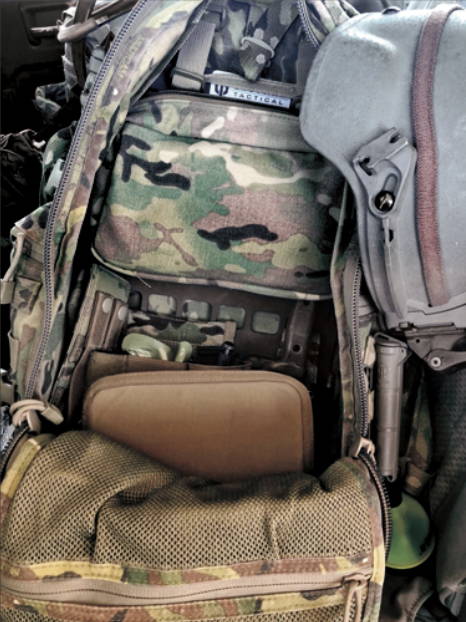 Amazing product. Currently using the RMP™ while downrange in my Triple Aught Design EDC Fastpack. I am quickly able to pull out the entire rig if needed or find what I need with the RMP™ still in my pack. Instead of just digging through my bag blindly, I can yank out the RMP™, grab what I need and throw it back in my pack. Any military member headed downrange needs this in their kit.
- Verified Buyer, US SOCOM Combat Deployment
I primarily work in plainclothes and in a covert investigative environment. The RMP™ has allowed me to have easy, deployable access to my rifle when out doing operations or surveillance. I currently use the RMP™ in a Dodge Charger and easily move the RMP™ into other vehicles in my squad depending on the mission. I really enjoy the versatility of the RMP™ and have highly recommended it to my chain of command, special agents and other LEOs.
- Verified Buyer, Florida Department of Law Enforcement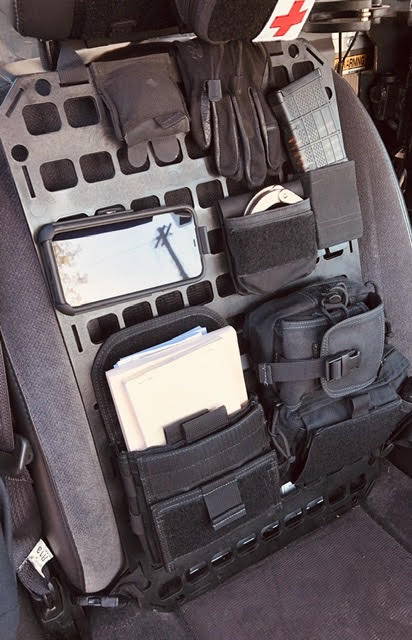 I use the RMP™ in my patrol car for work. I wanted something I could put on the front of my passenger seat primarily for organizing frequently used gear. I needed something that would fit the seat properly and stay ridged without sagging. This product delivered just that and does it very well. It's simple and very effective. I highly recommend it to others and have recommended it to my co-workers. I will be ordering more for other purposes. Great product!
- Verified Buyer, Law Enforcement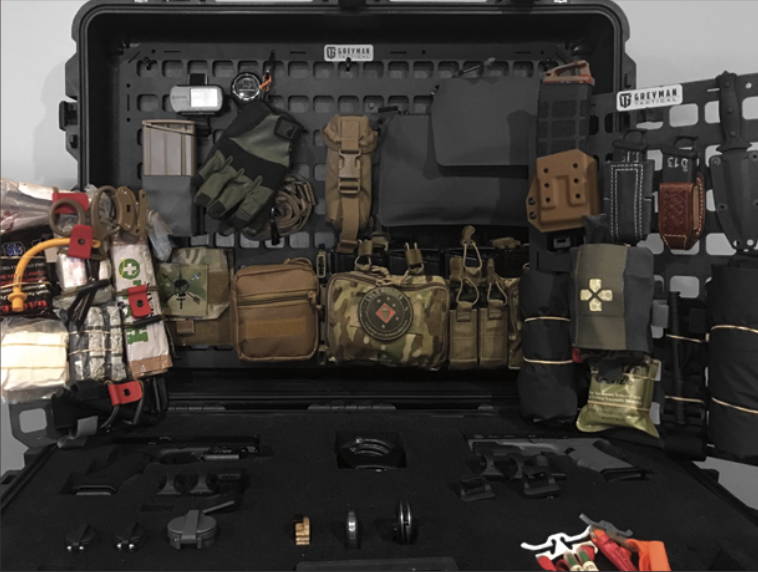 The RMP™ fits perfectly in my deployment case lid and the install is a breeze - enabling me to keep all my gear organized and readily accessible. These RMPs™ allow for an instantaneous switch when the mission calls for it, and for that reason I have the RMPs™ in my 1660 OCONUS , my EDC bag and my EDC lite bag. GMT™ has made a great product, looking forward to see what they come up with next!!
- Verified Buyer, Security Contractor 
This 9.25 X 17 RMP™ is perfect for customizing the 5.11 Rush 12 backpack. I am using small, zip front pouches, a magazine and flashlight pouch with mine. The RMP™ and pouches will help me better organize the items I carry daily to work along with my laptop or iPad. I can easily swap out contents if I want to use the backpack for a range day or hike on the trail. Great product.
- Verified Buyer, Shooter/Hiker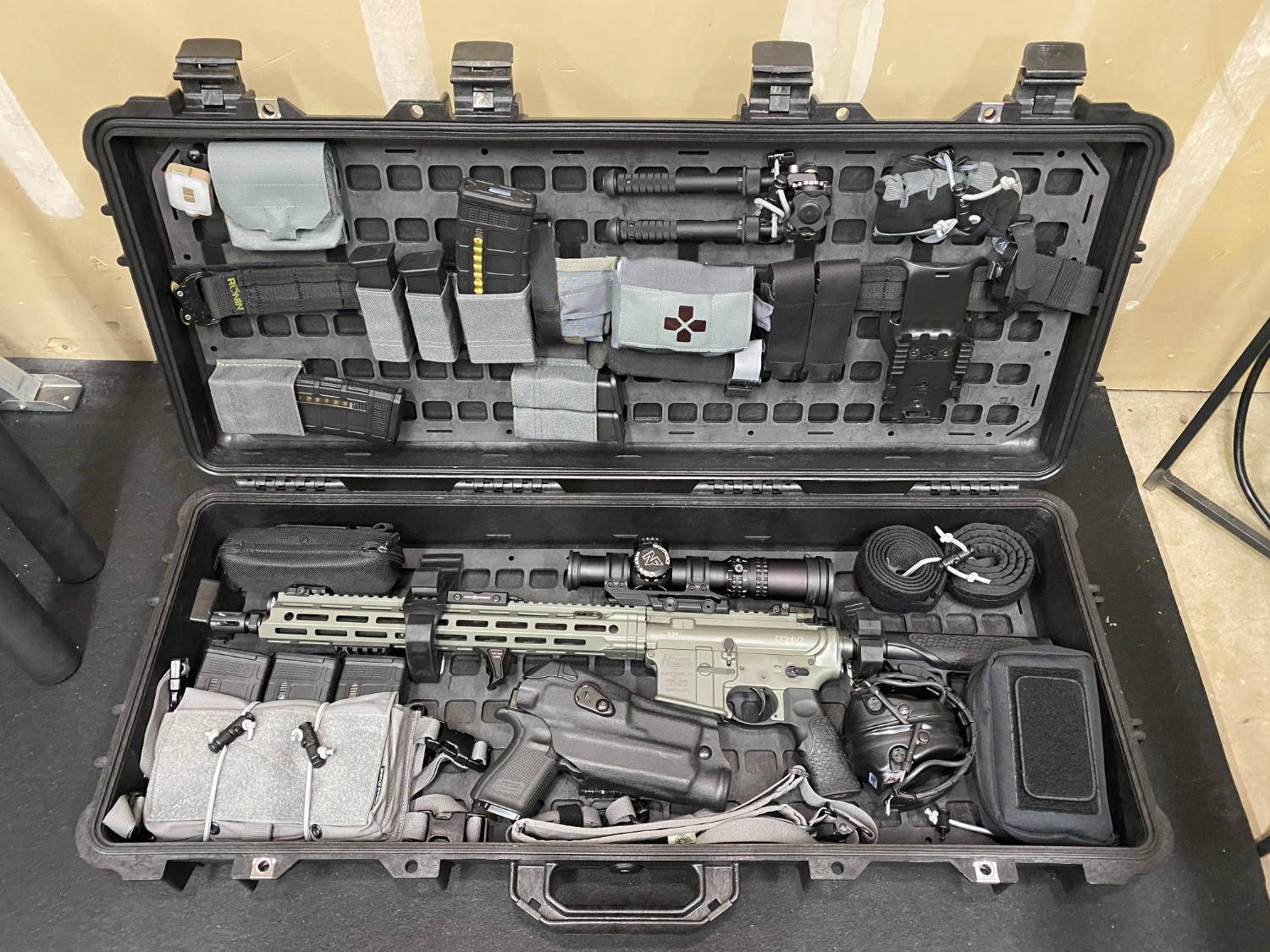 If you are looking for a lightweight alternative to the bulk of pick-pluck foam, take a close look at these RMPs™. The precision cut, customizable panels are rigid, lightweight and easy to customize for Pelican case organization. I keep this Pelican 1700 case in my truck bed locked under a diamondback HD bed cover in case of emergency.
- Verified Buyer, Perpared Citizen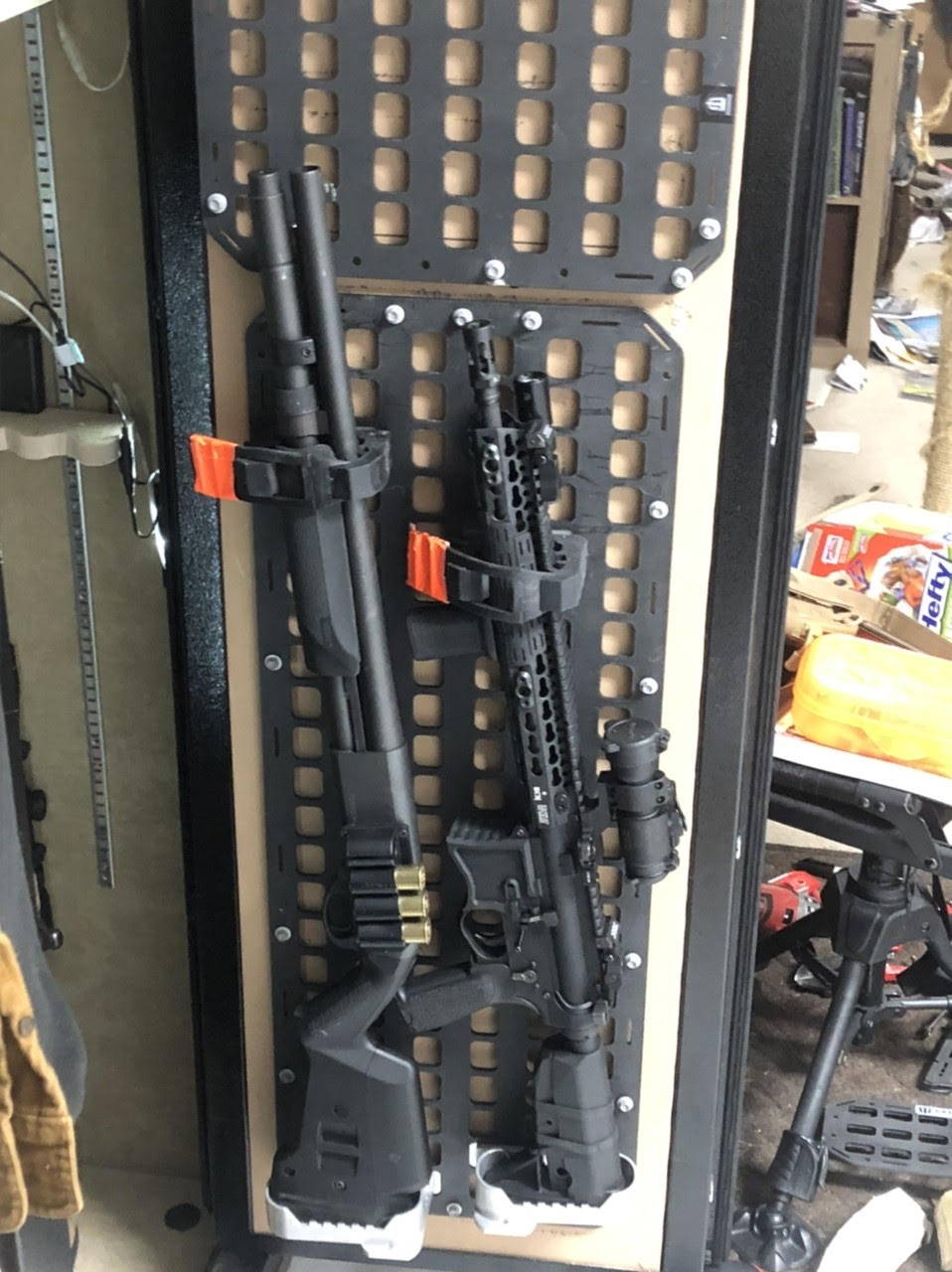 In my gun safe I wanted my AR-15 and Remington 870 where I could easily access them. From the large selection of stock RMP™ sizes I found the 34.75 X 13 RMP™ was a perfect fit for the safe door. Paired with the RMP Buttstock Cup Kit™ at the bottom and the QuickFist® Go-Between Clamp [Handguard] at the top, the RMP™ makes for the perfect quick access panel on my safe door. Grey Man Tactical™ makes awesome gear and is a pleasure to deal with!
- Verified Buyer, Gun Safe Utilization
RMP™ set up and installation was a breeze. It holds my AR, other long rifles and small ammo pouch securely. This is a great purchase considering the high probability of needing to quickly grab a gun when coming across a wild predator on the ranch .
-Verified Buyer, Hunter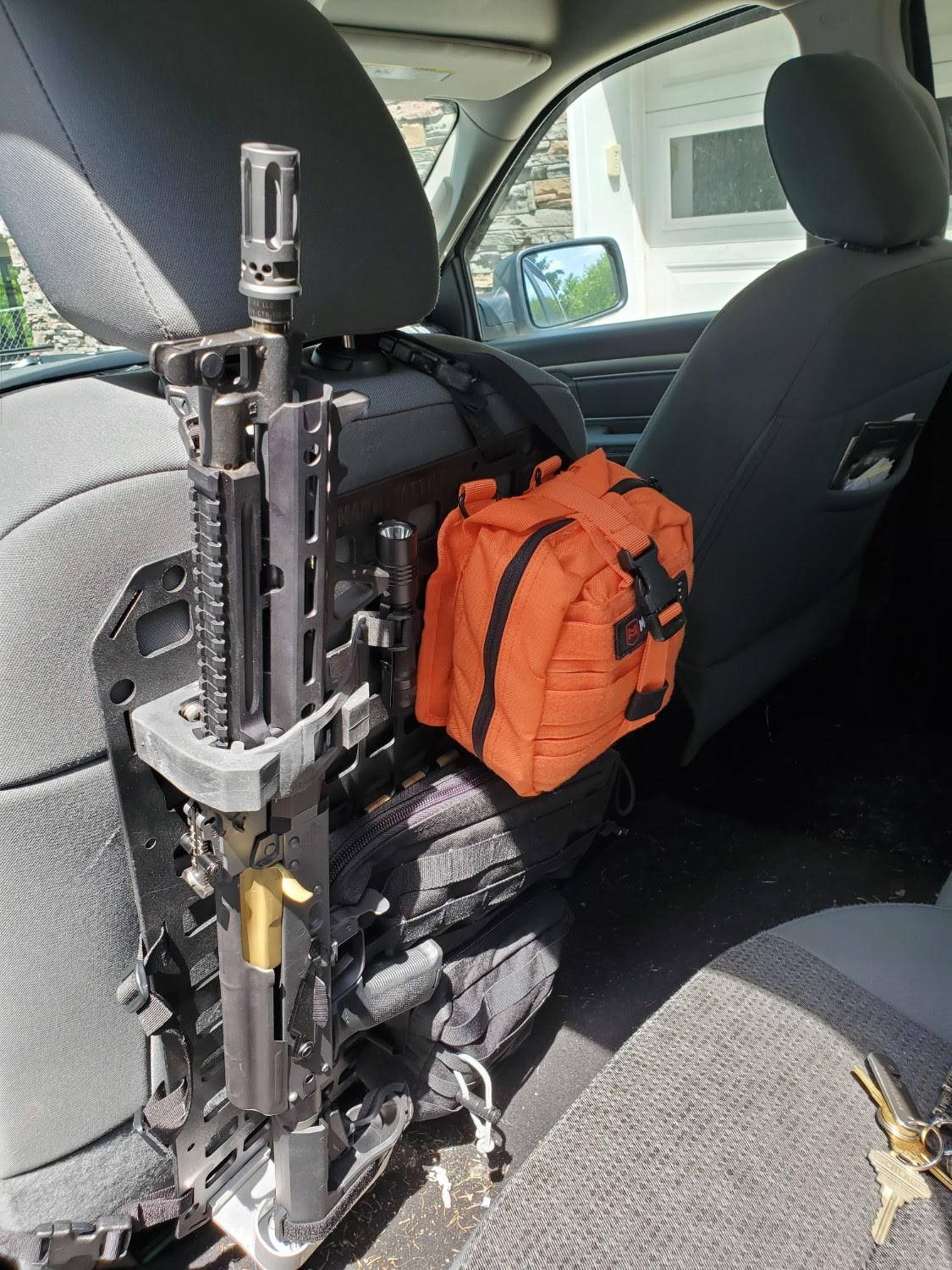 Everything I could ask for. I go to the range quite often and use different weapon systems. The biggest concern I had was storing ammo, rifles, targets, PPE and little odds and ends. The RMP™ enabled me to keep everything in place and secure while driving on back country roads. Well worth the purchase. I'll be buying another one for the other side of the truck.
-Verified Buyer, Shooter/Hunter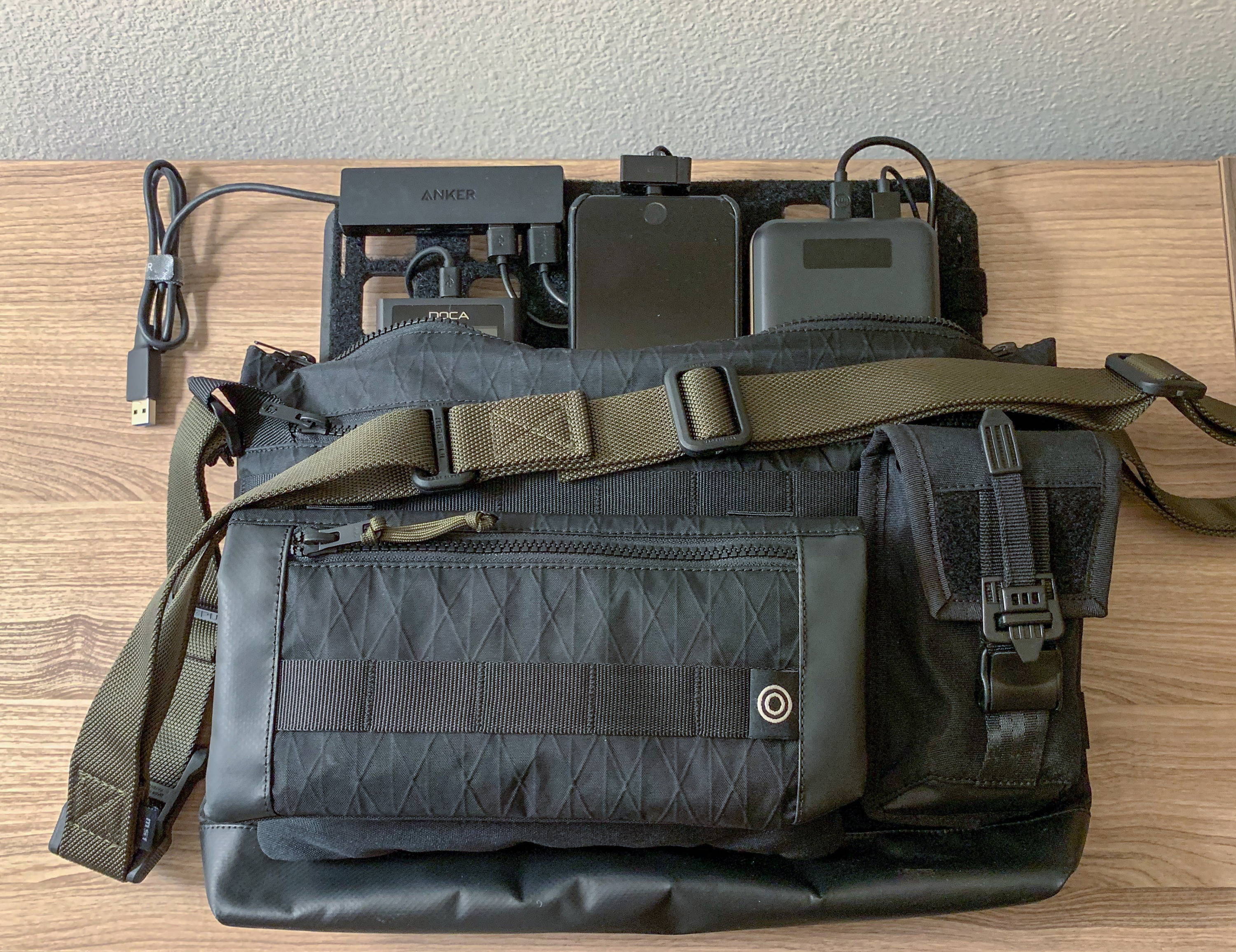 I tend to carry multiple electronic items with me when I go out for day trips - e.g., battery pack for my phone, small li-ion batteries, wireless earbuds etc. At the end of the day, I would get tired of unpacking each item individually to recharge them so I decided I needed a system in which I can charge all items in a single go. Grey Man Tactical™ offers a range of RMP™ dimensions so the panels are really tailored to my gear and fit snugly in my compact Orbit M100 sling bag. In terms of cable management, the panel's molle opening and velcro straps allowed me to organize the cable clutter extremely easily. All electronics on the RMP™ are connected to a USB Hub, from which I can plug into a wall socket to recharge everything without unpacking anything, which has made my life much easier. The RMP™ has exceeded my expectations and using it has been nothing but a pleasure.
- Verified Buyer, Commuter Electronic EDC Utilization
Print featuring the RMP Series™.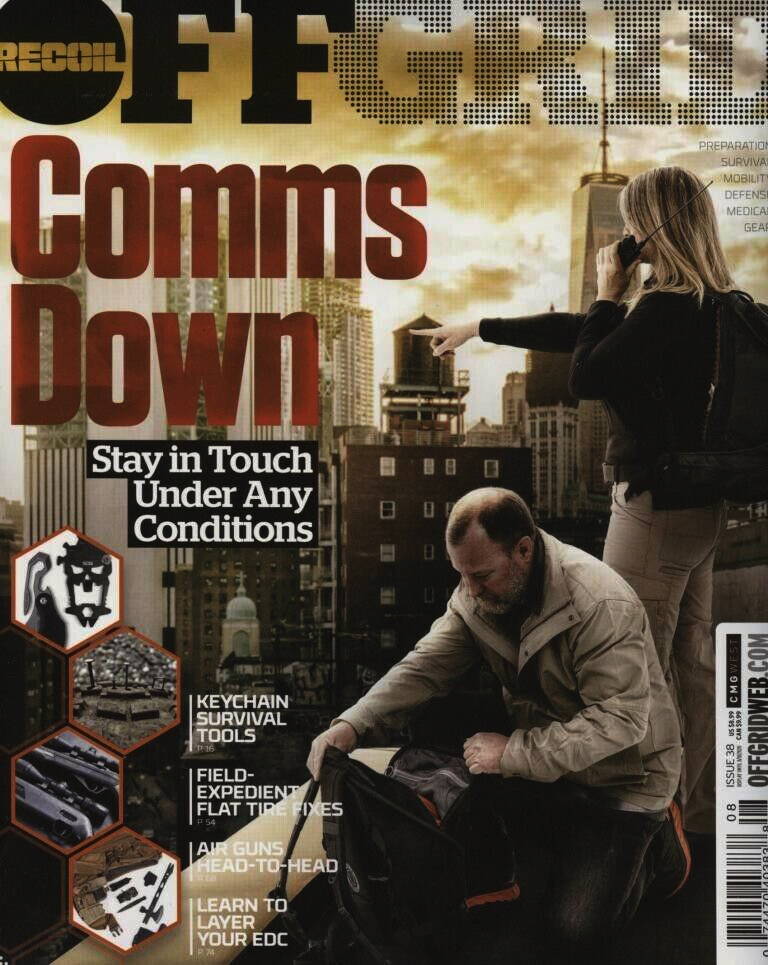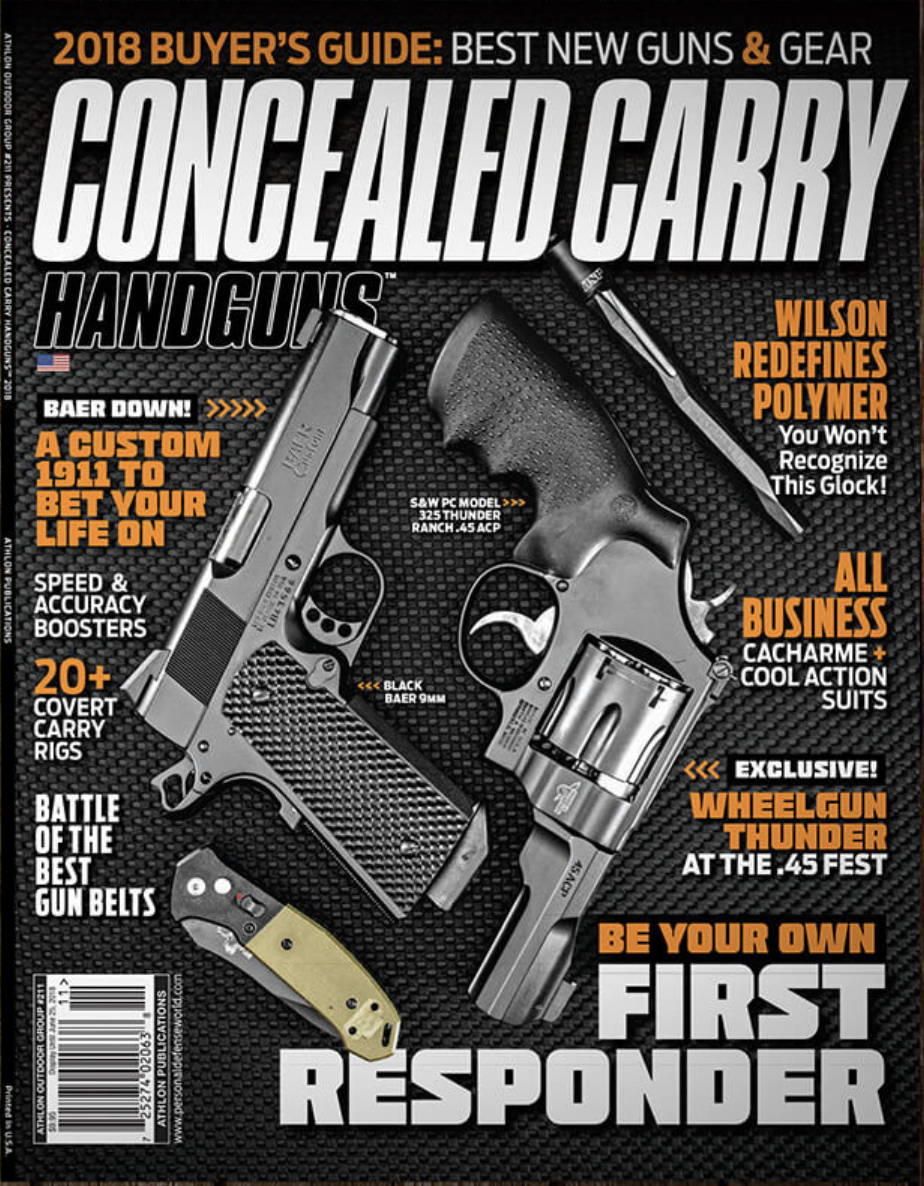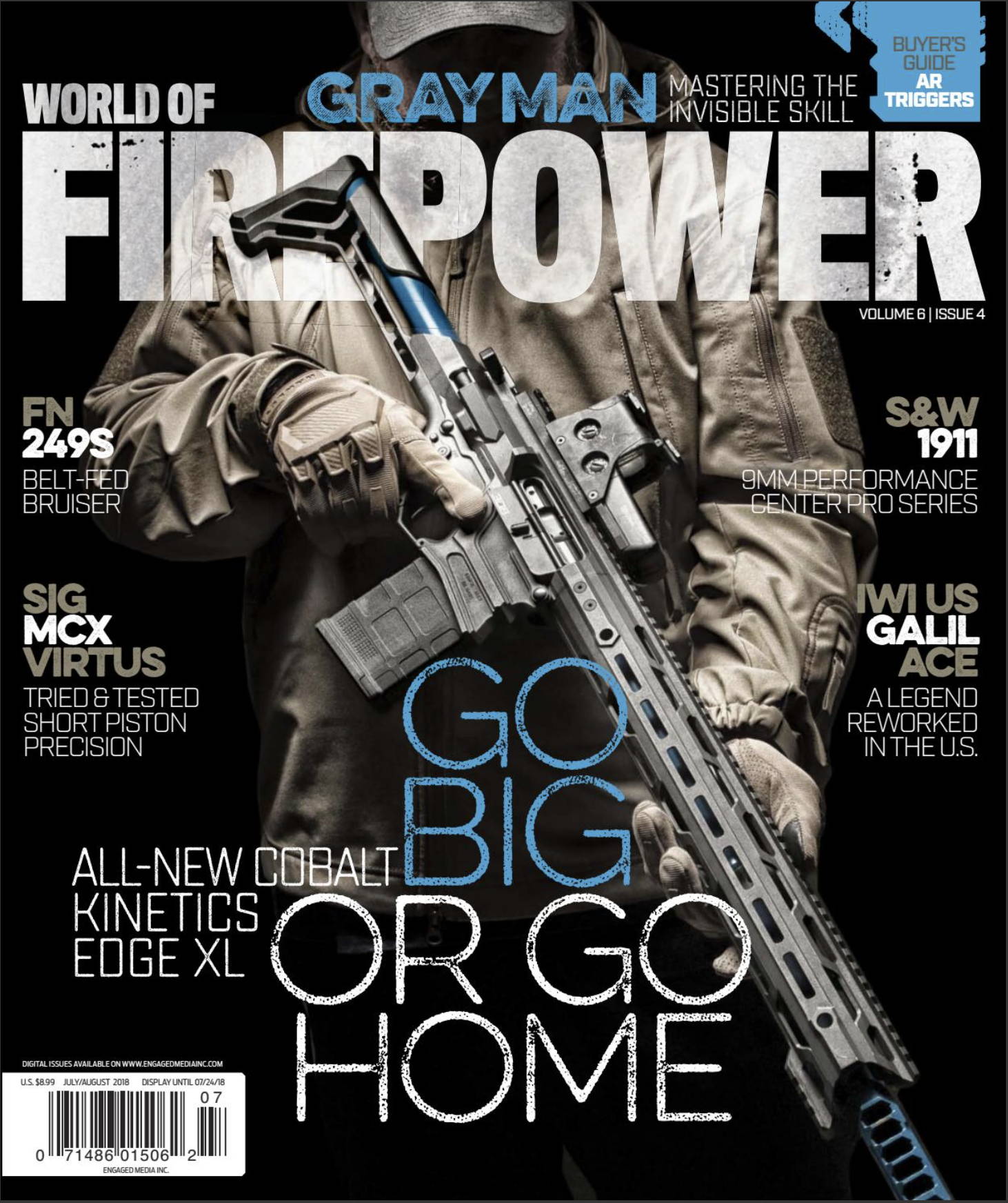 Films featuring the RMP Series™.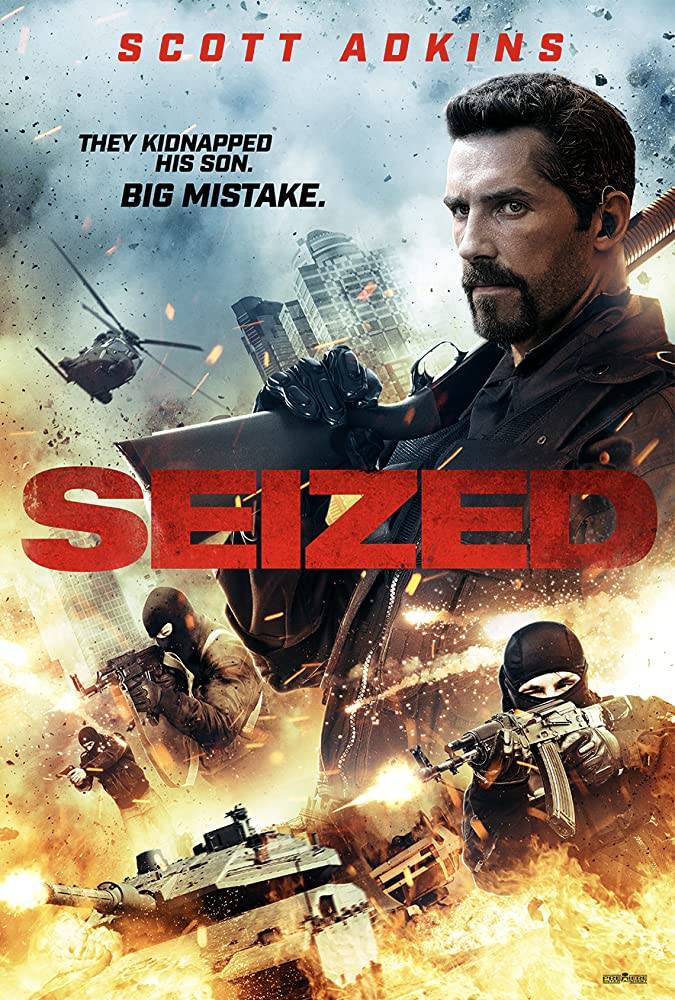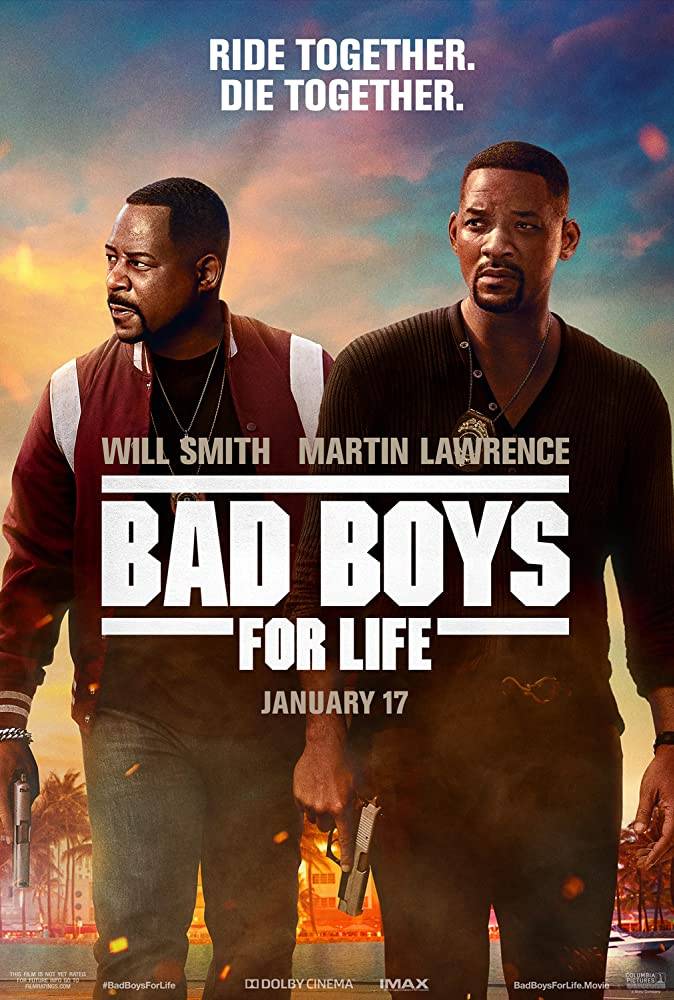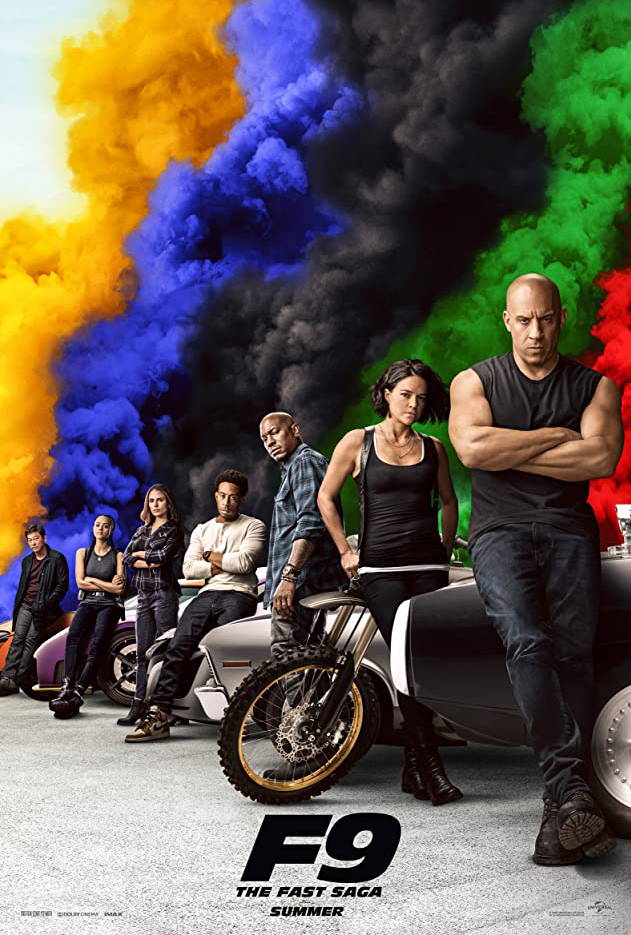 Books featuring the RMP Series™.