Customer Reviews
07/18/2022
HANDS DOWN TBE BEST VEHICLE WEAPON PLATFORM
I've been in the private security, and personal protection field for many years now. I've made my own "contraptions" over the years to accommodate my needs in my work vehicles. Due to current world conditions, I decided I wanted something in one of my daily drivers. To say I'm pleased would be an understatement. I've opened pandora box. I now have so many new ideas to outfit all my vehicles, as well as more setups for my medical supplies in my daily drivers. Top notch company. Top notch customer support. Top notch product! I will say, if you are doing a rifle setup on a seat back or trunk, opt for the steffening bars. I put 2 on my seat back, along with the metal headrest mount. Fabricated my own lower mounts, since this is obviously somewhat custom instal. I feel like you can make something work with any vehicle if you have a little common sense and mechanical ability. I will be a repeat customer. AAA++++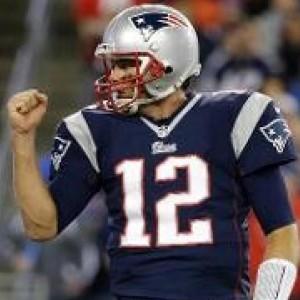 NS
Noah S.

United States
03/19/2022
Sturdy. Useful. Awesome.
I am a bit of a perfectionist so the install process was time consuming, for me. But after some adjustments I was able to set both panels exactly how I wanted. The panels are sturdy and can easily hold two rifles (carbines on the 15x25 with the stiffener bars). I connected the head rest mounts a few slots below the top of the panel, which brought the whole unit up to the desired height. Works great. I am very impressed at the overall quality and durability. They do not shift or bounce when driving, regardless of the load. They are very useful for mounting just about whatever you can imagine and make organization extremely easy. I have had them installed for a few months and they have not sagged or shifted from heat or weight. The weapon mounts are slightly small, but can fit around most hand guards, if your accessories have space. Despite that, I love them. They are fast and sturdy. My rifles do not move at all when going over tough terrain. I couldn't be more happy with this product. The helmet hook is great for smaller bags and helmets. (My 24 hour pack was a bit too heavy). I currently use it for a sling and helmet hanger, and it works great. I recommend getting the large size butt stock cups, if you want to go that route. The small ones would likely work fine, but I have multiple rifles and a few of my butt stocks would be too big for the small cups. But they all fit in the large cups without issue. These are worth the money!
Anonymous

United States
03/12/2022
Gift
This was a gift. As far as I know all good!
11/20/2018
Excellent Product!
I had already tried a couple of other MOLLE panels from other brands and was just not completely satisfied. Once I saw the Greyman product I want to give it a try and I am glad I did! Extremely satisfied. I cover a lot of rough country and wanted something that could keep my gear secure and not be bouncing all over the truck or coming loose and this worked perfectly. I was able to mount it snug to the back of the seat so that I could still get crew members in the back seat without impeding much on their leg room. I am also a bit of an OCD type, so I did modify the mounting straps a bit so that there is almost no visible signs of them anywhere. We have not mounted the second unit yet, but looking forward to getting it installed and ordering some more for other units in the future. The first was installed on a 2016 Dodge Ram 2500 4x4 truck. The next will be in a 2016 Toyota Tundra 4x4.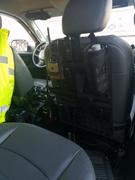 Net Orders Checkout
| | | | |
| --- | --- | --- | --- |
| | | Subtotal | $0.00 |
| | | Shipping | |
| | | Total | |
---
Shipping Address