Customer Reviews
Write a Review
Ask a Question
01/05/2020
Anonymous
United States
Toggle Quick Release Shock Cord - Rifle/Multi Purpose Strap
You make an excellent product! I mounted a 12.5x17" molle panel in my department's MRAP to hold extra rounds for a 40 mm launcher. I used the quick release shock cord to secure a 40 mm launcher to the panel for quick access by the turret gunner in the event we need to deploy less lethal or chemical munitions during SWAT operations. This gear makes it very easy to access and quickly deploy the 40 mm. I recommend your products, they are very well designed and functional.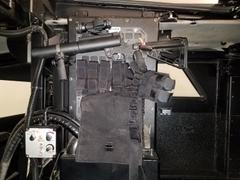 11/03/2019
Michael R.
United States
Straps can mount about anything
Very easy to use straps that I have used to mount everything from tools, axes to various long guns. Just as easy to trelease and access those same items. They seem very durable so buy several pairs and see how many uses you can find for them. My only complaint is they need to make them with RED TABS so you can locate them easier.
RIP-M panel
So I installed a RIP-M panel on the rear passenger seat of my work car for Law Enforcement use. I have a Colt AR-15 mounted on the panel, to include spare mags, handheld radio, and medical kit. After two months it is holding together well. I wish they would make a metal or heavier duty model that I could use to mount breaching equipment to.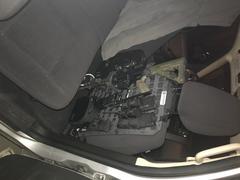 03/30/2018
Grey Man Tactical
You can add the 15.25in x 25in Steel Stiffener bars to drastically increase the stiffness of your panel, or we can make custom Aluminum or Steel panels! Thank you for your business and for sharing your feedback!
Works Great!
The shock chords work great at holding my rifle in place in my truck. Very secure and keeps it from bouncing around. Quick and easy to access as well.
RIP-M review
Great Products with well thought out mounting options and hardware. Fits my Jeep perfectly!!. In my Front seat RIP-M I have an LED Streamlight HD, IFAK, extra pistol mag for whatever I'm carrying that particular day. And sometimes by Rem 870-TAC14. Back seat has a small panel on the left side with assorted replacement parts for AR's/pistols, and my Steiner Binoc's. On the right side I have the 25" wide RIP-M which has mounting for either my 300BO or 5.56 AR, Admin pouch with topo maps of all the counties I travel through on the way to and from work, ASP and blade of the day in small double pouch. That's how I run right now...but this gear is so modular I can change it up in about 10 minutes! FANTASTIC!