Customer Reviews
Brandon C.

United States
Anonymous

United States
01/05/2020
Toggle Quick Release Shock Cord - Rifle/Multi Purpose Strap
You make an excellent product! I mounted a 12.5x17" molle panel in my department's MRAP to hold extra rounds for a 40 mm launcher. I used the quick release shock cord to secure a 40 mm launcher to the panel for quick access by the turret gunner in the event we need to deploy less lethal or chemical munitions during SWAT operations. This gear makes it very easy to access and quickly deploy the 40 mm. I recommend your products, they are very well designed and functional.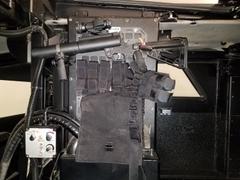 Michael R.

United States
11/22/2018
Straps can mount about anything
Very easy to use straps that I have used to mount everything from tools, axes to various long guns. Just as easy to trelease and access those same items. They seem very durable so buy several pairs and see how many uses you can find for them. My only complaint is they need to make them with RED TABS so you can locate them easier.