Customer Reviews
Write a Review
Ask a Question
Rigid Insert Panel MOLLE (RIP-M) 13.125in x 18.50in
It's a good product. I have it in a Pelican 1496 case. I'm using the case for a mobile ham radio rig; Yaesu FT8900R Hardened Power QRP Ranger battery Various cables and adapters Various tools, my log book, and QSL cards In the lid I can now have: a small, shock-cord, 24" mast 10W PowerFilm solar panel - F15-600 My antenna and coax; Surmen  SM-X1 The MOLLE panel fits the case perfectly. Screws are not included.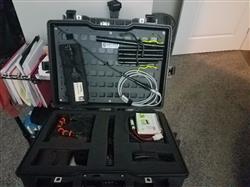 Innovative product, handy and easy to use.
I bought the MOLLE panel for my Pelican 1495 rugged briefcase to replace the worn-out organizer that came from the factory some tens of years ago :) I use this case for Amateur Radio work, including some emergency communications support and drills/exercises. I installed a couple MOLLE pouches in desert tan to contrast with the interior, and also wove in some 1/8" shock cord in the blank areas (in a narrow "W" pattern) to hold small items such as portable radio antennas, pens, pencils, and rulers. Everything works exactly as I expected and I highly recommend Gray Man Tactical for all your similar needs. I will be coming back for more as I outfit my upcoming 4wd project.